Martian poems now come with audio!
November 21, 2013 - I have recorded myself reciting all my poems and have attached them to the poems themselves with a neat little audio control courtesy of HTML 5. Check it out! If you can't hear the result on your browser, blame the browser and update it or try another.

I added this feature because a) It occurred to me that I won't around for ever and I should do this while I can. b) Some people may not be able to correctly imagine the rhythm or the pronunciation and will need to hear it to properly appreciate the poem. An example of this is "An Abbreviated Romance".
---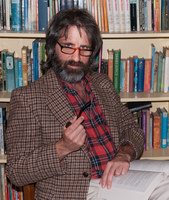 The Martian Review goes live!
April 25, 2012 - I have collected, revised and formatted all of my reviews of works of literature, music and cinema and given them their own section.

It is here you can read why "Blood Money" is the Tom Waits album that you must buy, why Zemeckis' "Beowulf" is even better than the original poem and why Robin Hobb's "Liveship Traders" trilogy is a longwinded misandric fantasy for girls.

Tired of a bunch of ponced-up mental pigmies in the employ of the entertainment industry, tip-toeing around plot flaws that you could drive a truck through, churning out bland reviews by the score? Here is your antidote! The Martian Review gets straight to the heart of beast and pulls no punches. check it out.
---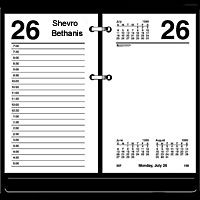 The Thellid Calendar - revised, recoded and enhanced!
November 23, 2011 - I've finally rewritten and uploaded the entire Infinite Dimensions site in pure HTML! It looks much like the old version except a little smoother. In terms of actual content however there is little difference, except for the Thellid Calendar: which gets an extra "l" in its name and a whole RAFT of extra detail, including conversion instructions, perpetual wall calendar and a new year numbering system.

Viva la Thellida! check it out.
---
My Soap Box Is Up!
July 21, 2010 - That's right folks, I've built a sturdy soap box, put it out into the middle of the busy internet and I'm standing on it with a megaphone in my hand and a brain full of attitude!

Finally I've got the opportunity to spout my opinions on any subject that takes my fancy and broadcast it to the four winds. Not only that but these closely argued opinion pieces will stay put for the life of this web site so they'll always be here when you need them. check it out.
---
Martian Art Galleries Are Up!
February 14, 2010 - Uploaded this brand new area.

Yes. I do painting and drawing as well as music and science and all the rest.
Here are some galleries of my best work. You don't have to like it, but you should definitely check it out.
---
My Photography Pages v2
February 10, 2010 - Rewrote the entire thing and added the section on Theory.

I rethought and rewrote my array of pages on Photography mostly last year. They now contain a more structured section on camera and lens reviews, a more general purpose set of galleries and a detailed technical section.

The reason it has taken so long to finally finish this rewrite is because my in depth exposé of The Physics of Digital Cameras proved far more tricky and difficult than expected. I ran into a number of hurdles along the way and made a few blues, but at last it is complete and available for viewing. For those interested in the technical side, who are not afraid of Physics and Maths this is a MUST READ! I guarantee that you will be surprised at what your digital camera is ACTUALLY delivering! Check it out.
---
The Martian Way website rewritten!
November 9, 2009 - Rewrote the old website in pure HTML.

Most of the old stuff is still there but there are also some new additions such as the "Life On The Dole" section. You can also download that album as well as "A Young Man's Love" and "My Sister Is A Teenybopper". Furthermore I note that the songs now stream on my browsers thanks to the new Quicktime Plugin. Check it out.

Enjoy!

---
Martian Forums are back!
June 24, 2009 - Reinstalled and converted the old forums to phpBB 3.

That's right folks, back from the abyss, along with all your favourite members and all the old posts.
And now with the fresh feel of phpBB v3! Check them out.

If you were a member before, your old login should still work, try it and see.
Any problems email the Forums Administrator.

---
Blog's Up!
March 31, 2009 - Completed and uploaded my Blog.

The idea of this blog is to keep you informed about my activities with respect to my work and my additions to this site. I previously had a MySpace blog but now that I have my own I have ceased using it. Not only do I keep a firm hold on the content, but writing the HTML myself gives me the ability to shape the blog the way I want it, without restriction. Say no more!
---
This Web Site rewritten!
March 3, 2009 - Uploaded the guts of the new version of this site.

Yes, I know it's been a long time coming but it's finally here! Rejoice! I'm back in business after 18 months, and regular additions, alterations and updates will now resume.

This website was originally written in the execrable Front Page and when Microsoft decided to discontinue it I had no choice but to rewrite the whole lot. I tried some other web generators but in the end I found writing direct in HTML and CSS was the best way to go. It took some time to learn to do it right and setup my templates. Once I got to that stage it was mostly just hard slog, copying stuff across, reformatting pictures, rewriting sections etc. I have opted for a fairly simple style in the interests of reliability and future proofing, there's no Java Script, at least not yet...
---
News bulletins from previous years may be viewed here.
---
Please report any errors or bugs to the Webmaster