Mr Mars' Canon 400D Review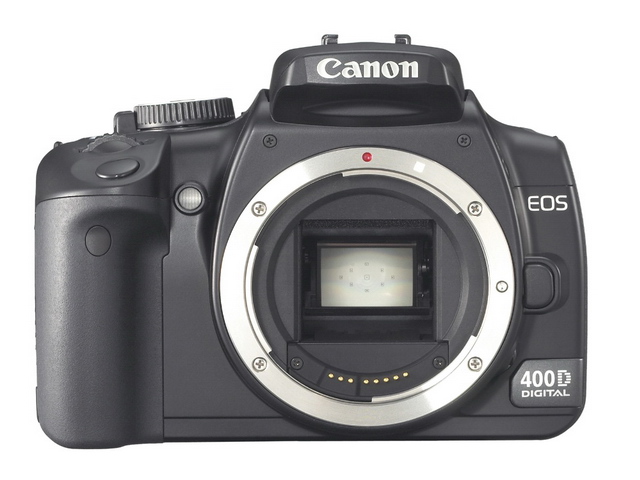 All shots are 100% crop with some jpg compression to keep the size down.
Preamble
I had been planning to buy an SLR for some time and I bought this camera based on the generally excellent sample images I saw on the net, the uniformly positive reviews, the ready availability of items for the Canon platform and most importantly the good price. Only the Pentax K100 and the Nikon 40DX were cheaper in Feb 2008 and since they were somewhat emasculated models, the 400D was the clear leader in apparent value for money. I was aware that the 450D was coming, and I was tempted to wait for it, but I reasoned that the 400D was a proven performer and, I imagine, the biggest selling SLR of all time. I couldn't go wrong, and the run-out price would considerably cheaper than the new model. Bear in mind, price was a critical consideration for me.

After reading various reviews and closely considering Fred Miranda's excellent lens site I decided not to get a kit lens, and instead to buy the Tamron 70-300mm f/4-5.6 and the Canon 50mm f/1.8, both of which were regarded as absolute bargains.

It is fair to say that I had 4 months of nightmare after I bought this camera. The problems began immediately. To begin with Canon Australia couldn't supply the 50mm prime to my retailer, even though every major camera store in the country had them in stock. I thus began with just the Tamron telephoto zoom.
Autofocus Problems
From the start the experience was bitterly disappointing. The system front focused badly. From 100 photos only 5 would be acceptable and there were none that I wanted to keep. Shots of birds showed the grass in front of them in focus and the birds completely OoF. Things were better at the wide end but still unusable. I questioned my technique and tried every experiment and setting I could think of, but the pictures remained hopeless.
Knowing that the problem was front focus and not having another lens to compare I sent back the lens and waited 2 weeks for Tamron to send a replacement. The replacement was no better, so I sent the body into Canon to be calibrated. It came back unchanged. I obtained the "nifty fifty" from an internet house and finally got some decent shots, but even with this there were still too many misses. I managed to borrow another 400D body and a 17-55 kit lens to make some comparisons. The borrowed body performed even worse than mine so I became fairly certain that my problems were common to all 400Ds.
The next week I borrowed another body yet and a twin lens kit and continued the comparisons. To be fair, it was only the Tamron lens that showed consistently severe front focus but I was still unhappy with the shots from the other systems. The second borrowed body performed identically to mine. I tried a friend's Sony Alpha and it performed flawlessly. It focused accurately on anything I pointed it at. I was about to send the lot back and jump ship but I had one more thing to try.

I went down the street and bought an Allen key set with a little 1/20" wrench and followed the instructions on the net for adjusting the mirror offset screw in the mirror box. It took nerve to do this with a brand new camera but I was desperate. It took me 1/2 hour to get the feel for the screw and another hour or so to get it adjusted right, but I finally had the Tamron lens performing roughly as I wanted. I took photos of birds that were good and sharp and buildings and houses that were much better than before. I analyzed the shots using before and after comparisons everyone agreed that there had been a great improvement. On the strength of this I decided not to return the camera but to persevere with it.

Notwithstanding the above I could see that the Tamron lens was still front focusing a little. Unfortunately I could see that the 50mm had begun to back focus. Pushing the focal field back further would help the telephoto but ruin the prime. What the hell, I gave the screw another couple of tweaks and took the Tamron out for a stroll around the lake under blue skies. Everything worked, the camera was finally a joy to use. Finally I was getting what I had expected. I took birds in flight, flowers, trucks, railway yards and a few portraits. Excellent!
I got the new Canon 18-55 F3.5-5.6 IS, which was well regarded, for a bargain price and tried it out. Of course it and the prime were now back focusing badly. There was no alternative, I turned the mirror offset screw back to roughly where it had been at the start. I think I may have improved the focusing slightly from its initial setting but not to any great extent. In any event I set it up to suit the two Canon lenses as perfectly as could be organised. I packed up the Tamron lens and sent it back to Tamron with a letter detailing my experience and some photos showing the situation before and after. Clear proof that their lens front focused on 400Ds. Tamron could find no problem with the lens and I took a refund.
Note please that the problems with this camera can't be all blamed on the Tamron lens since I used 8 different lenses (most of which were Canon's own) and they all exhibited unreliable auto focus. I also tried 2 other 400Ds and one 40D and they exhibited the same trouble. I thus formed the belief that most Canons (perhaps all) have a second rate SIR auto focus system.
The Standards That I Expect
I took over 2000 shots with this camera and although I did get some good shots the failure rate was unacceptably high. I wish that the damn professional reviewers had told me what I needed to know. Namely that this camera in many respects performs worse than a decent compact and even image quality won't necessarily be better. Yes, you can get a better picture with this camera than you can with any compact but IF AND ONLY IF you get everything right! And some of those things, such as focus, are outside your control.

I came from the marvelous Canon A610, truly one of the best cameras ever made! Ask anyone who has one. Look at my A610 photo gallery for proof. With the A610, 90% of my shots were keepers and probably 50% were absolute winners. I could take a classic shot anytime I had the inspiration. It never let me down until it broke. With the 400D I never knew what I was going to get. Due to all the failures I had no confidence when I pressed the shutter that the result would be a keeper. I have comparisons between the 2 cameras using the same shot and excluding any shot where the 400D performed badly and it's 50/50 as to which are the better photos. This is certainly not what I expected. Mind you, the A610 was a gem and a comparison with today's rubbish compacts would be less even.
The Review Proper
Anyway, enough of the background, here is my review about this camera. First the bad:
Most significantly the auto focus, auto exposure and white balance are inferior to any modern compact. This is due to the fact that these parameters are determined by little auxiliary sensors which are greatly inferior in quality to the main sensor. Reviewers really ought to state this clearly in any entry level SLR review, since it will surprise and disappoint anyone from a compact background who expects these things to work properly.


You need to review every shot you take immediately because not only will the exposure often be not as you might expect but it alter even when repeating the shot. Auto white balance will be reliable under blue skies, but clouds and shade or partial clouds will confuse it. Either set the correct white balance at the time or shoot RAW and fix it later.


Autofocus is the greatest problem and the extent to which you can make it work with this dodgy SIR setup will determine whether you will make the grade as a photographer with Canon gear. You will get unpredictable results focusing on certain types of foliage, certain types of hair, subjects in lowish light, subjects of one colour, subjects that are not flat, certain lenses etc, etc, etc. It really is not good.

It's not good enough for Canon to put a little warning in small print at the back of the manual that gives no real idea of the extent of the problem. It is my opinion that if a camera gives the focus lock sound, then you should have the focus that you want. With this camera there is no guarantee. This is not to say that it can't focus at all. You will get at least some keepers, so long as your body and lenses are correctly calibrated, but you can never be sure until you see it on your computer screen. Which brings me to my next complaint.


The LCD is an ok size and ok resolution without being class leading, the problem is that you can't see a 100% crop of a shot on this screen. You can magnify the image to what APPEARS to be 100% but it's not the full image, only a moderate sized thumbnail which makes all shots look soft whether they are or not, so you really cannot tell if your shot was properly sharp whilst in the field. This is unacceptable quite frankly. You can tell with compacts, so why not the 400D?


The battery is a little small. Don't believe any reviews that quote 500 - 600 shots. They are lying or they used an ultra low energy regime. Using a few flash shots, continuous review and a fair bit of telephoto zooming I get around 200 shots per charge. This is just ok, so long as you always take a charged up spare, because you WILL run out.


In one of the most stupid decisions that one can imagine, Canon have set the flash to slow syncro by default. Until you consult the manual and figure out how change it to 1/200 sec in the custom functions you will get blurred shots every time you use the flash. Amazing! How could they be so stupid? How could the famous reviewers have failed to mention this?


The only normal timer setting is 10 sec. There is no excuse for this. Compacts give a much better range of options and there is no reason SLRs should be any worse. You can use the mirror lock up in conjunction which will give you a 2 sec delay. It's a bit more mucking around but I used it.


I question the value of the AF point select button. It seems like a waste of space. Surely anyone with any understanding will set it to centre point only and leave it there. People with no understanding will leave it on all points selected. This option could be happily put into the menu structure and the button either done away with or used for something more important.

BTW this begs the question as to why the damn manufacturers keep producing more expensive and complex auto focus units with more points when all we need is one really good one in the centre!


As a general rule you can't really use the manual focus. Sure the facility is always there, but except in rare circumstances you can't tell by eye whether the subject is fully sharp. It may look sharp in the viewfinder but probably won't be on the computer screen. I know that all the SLRs have this problem, so we can't blame Canon for this one, but it would be nice if one could see whether a correction needed to be made before pressing the shutter release.


The information bar in the viewfinder blinks off after just a few seconds. You need to half press the shutter to renew it. It should be always on and auto renew.


The zoom in and out buttons used in image review make only small jumps. You have to press far too many times to zoom fully in, and then you have to hold it down to zoom all the way back out again. Very clumsy! Not that it matters since you can't tell if the pics are in focus anyway.


The hand grip is a little small for most men's hands. Mind you, this is not a deal breaker since you DO get used to it. Still, it doesn't feel as natural as its competitors.


The 400D body is only partly configured as a standard USB mass transfer device. This means that unless you have Canon EOS software installed or use a card reader, you can download JPG files but not RAW. This is just game playing on Canon's part, forcing us to use their software. Get out of it Canon, you're selling cameras, not software. Stop trying to control us!


Get rid of the damn basic zone. If you need to use full auto or modes such as closeup or portrait you shouldn't be buying an SLR! Those spots on the mode wheel could be far better employed for user defined custom functions, my A610 had one custom spot, why not the 400D? By the way, as far as I can ascertain the ADep doesn't work.


Now for the good!


IFF you get everything right and use a good lens you DO get great IQ! IFF!!!


The Canon CMOS sensor is about 1 stop more sensitive than the Sony/Nikon CCD sensor giving better low noise high ISO performance.


The ergonomics work well. The one button access to white balance, ISO speed, drive mode and focus mode is totally the right way to go. And the shooting display is big and clear. These things are much better than the Nikon way.


You get an AF lock fast under almost any conditions other than a flat monochrome surface. Whether it is accurate is another matter...


ISO performance really is at least a couple of stops better than any compact. You can shoot at ISO 800 with confidence that the IQ will be excellent and ISO 400 is nearly indistinguishable from ISO 100! I use it by default. ISO 1600 is usable but not top quality.


It has all the features offered by its competition at the time, and often more than them.


It is small and light for an APS SLR and with a small lens can be semi-inconspicuous...


You can shoot RAW + JPG which gives you the best of both worlds.


The latest Digital Photo Professional is a great piece of free kit, enabling you to SIMPLY and ACCURATELY correct the most common problems in a RAW shot. Such as exposure, white balance and lens distortion. I have used other 3rd party software such as Photoshop and ACDSee Pro, but this makes it SO easy. You wish you had another stop of exposure? just move the slider up a stop. You really wanted Cloudy white balance? select Cloudy! Want to get rid of the barrel distortion? tick the distortion box. If your version of DPP has the correct lens profile it will simply fix it! Now that's impressive! Photoshop can claim to do all this stuff but I assure you it is not nearly so easy or accurate, when you use the DPP sliders you get THE ACTUAL effect you would have got if you had set those parameters when the shot was taken, this is because Canon know the software inside their cameras, Adobe don't.


It is or was the best value for money provided you can live with the problems.


And that's about it. The 450D has arrived on the scene and I have seen some excellent photos taken with it, however I have also read plenty of complaints about front focusing. The contrast detect auto focusing in Live View is the thing that I most fancy but from what I have read it doesn't seem that it is the real world answer to focusing issues just yet.

For me the AF was unacceptably bad and I eventually tried out a Sony A100, a Nikon D70 and a D60 which I liked so much that I bought it and sold all my Canon stuff. The Nikon gives me the results that I expected when I decided to get into the SLR world. this doesn't mean that the D60 or the Nikon system are perfect, not at all, Canon is better at most things, but I can live with Nikon's little irritations. What I can't live with is Out Of Focus shots! At the end of the day, there is NOTHING more important than focus.


Now once more in case you missed it:

The 400D doesn't focus properly.