What's the most used application on your computer? Well, assuming you have broadband internet access it's your browser. OK, let me start again... What's the thing you use the web for the most? Well, Facebook perhaps, YouTube, checking the stock market, eBay or maybe you're a porn junkie. Anyway, whatever your favourite pursuit, unless you're a disorganised teenager who can't string together more than 1 sentence, I'll bet email isn't too far behind.
A decade ago most people had a dedicated email client, separate from their browser, such as Outlook, Eudora or The Bat. Most of these clients used the POP3 protocol and downloaded all emails to their hard disk, where they stayed until they were deleted, moved, lost when you reinstalled Windows or bought a new machine or written over for good when you had to reformat the drive. Of course it was possible to back up your emails and import them into a new system or client, but only proper geeks bothered with that.
These single purpose clients were fast and powerful but they could be tricky for the non-geek to set up and when they stopped working the non-geek had no idea what to do next. Furthermore, they could be buggy and even a past card carrying ACM member such as I was known to rant and rage against the idiot software. Still, one could always move on, and I did find Thunderbird to be pretty much all I wanted...
But technology must needs march inexorably onward, and what was fine yesterday is obsolete tomorrow. First there was Hotmail and then Gmail. Email was suddenly browser based and cloud stored. You didn't need to set it up, you just needed a password and an account and you were up and running. No need to worry about losing your precious emails, they back it up for you. No need to worry about buggy systems, Microsoft and Google keep their servers running sweet, all you need to do is supply the browser. And it was free!
I resisted the pull of course. I'm a geek and I want MY data on MY hard disk. I want to access my email in the manner that I want with the tool that I choose! OK. Thunderbird it was. They had an idiot backup program that couldn't be relied upon but that's ok, you could simply copy the data directory into storage and copy the whole thing back when you needed it. Now that really did work! Cludgy perhaps but easy to do and rock solid.
Multiple convergent devices put a stop to data storage on one localised hard disk. Your mobile phone ain't gonna communicate with your home PC when you're out of town and there's the end of it! Damn! And I thought I had just got it all sorted...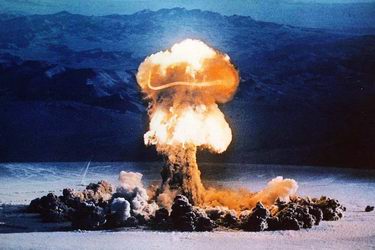 Ok, there is now no alternative to a cloud based email repository, fine, let's look at the options:
Gmail - The simplest option. Yes, it's there, it's reliable, it's simple, it's powerful, it works! But... it's Google and Google needs to be reduced in the interests of a healthy marketplace. There are also some functional reasons for eschewing this apparently wonderful gift: Firstly, how will you back up your emails to your own computer if you wish to own them again? Secondly, Google don't implement an hierarchical folder structure. In fact they don't like folders at all, preferring the term "labels". There is only one level of labels and what you have in effect is a flat database structure. Flat databases are great for the software to navigate; it makes their job simple. If you want to find something in that one dimensional pool of emails you need merely type in the right keyword and the search software will quickly locate the email in question. This is fine if you know the right keyword but if you don't you're fucked. Furthermore, if the search engine returns too many matches you are faced with the tedious task of paging through them until you find the one you want. Hierarchical storage exhibits serendipitous benefits that make up for the storage difficulties many times over. Human beings have known this for a very long time, that is why all computer operating system data storage works this way, anything else is a MESS! Hear that Google? A MESS!
Hotmail and Yahoo - The inferior alternative to Google. Look folks it's Microsoft! The repulsive bully has just been put back in his place. Let's not put him back into power!
Pay for your webmail - Get the benefits of Gmail without the drawbacks. Third party providers such as Fastmail are independent, so at least you're not giving data miners like Google or Microsoft free reign with your emails. Furthermore they offer a high level of functionality and may even listen to you if you have suggestions. Still, they do charge a fee, but there's no such thing as a free lunch and perhaps it's better to pay up front in a way that you understand.
Use your ISP's webmail - The poor man's solution. You pay your ISP for your internet access, so why not use the webmail service they provide as part of the package? Why not indeed! I guess the main reason people tend not to use this is because it doesn't look sexy. ISPs know that you are paying them money to access the web, not to use their webmail, so they don't put a lot of effort and money into providing a client as sexy as Gmail. There may be other reasons not to use your ISP's webmail: maybe it lacks features you require or maybe there's a mailbox quota. Such things vary from supplier to supplier.
Push mail service - The mobile phoneaholic's solution. With this scheme a 3rd party takes control of all your emails. They move all your emails from all your accounts onto their servers and when something new comes in they "push" it onto your cell phone. This might be ok if you feel you can trust the provider, but good luck trying to back those emails up. Personally I would trust Nokia's software as far I could throw the entire company, on a windy day with the wind against me. Not that Nokia are the only vendors pushing the pushmail bandwagon but I feel that they all stink. It's just too much control in the hands of the greedy.
Use your webhost's webmail client - The Geek's solution. Of course you need to have your own host to do this but for any geek such things are a necessity! If your webhost is decent you will have unlimited mailbox storage and a choice of webmail clients. These webmail clients are not particularly sexy but RoundCube in particular is not too ugly and it DOES get the job done without any of the privacy concerns.
So there you have 6 places to store your emails on the cloud, but what's all the obsession with using a webmail client? Why not leave the stuff up there and just read the emails you want with a stand alone IMAP client? Ummm, have you ever tried using an IMAP client? Quite frankly IMAP is a disaster! Let's assume that you have a large number of emails in a complex hierarchical system of folders. If you synchronise all the folders your client will be FOREVER talking to the cloud, checking and synchronising all those folders. Absolutely unworkable! Everyone who tries to use IMAP notices this. You have to wonder how such stupidity came to market. There must have been significant user testing before it was released. How could they miss it???? If you turn off the syncro on all those folders you won't be able to see all those stored emails... You just have to shake your head at the fuckwits who brought this in...
Incidentally, I found that turning off the syncro on my Opera client turned off the syncro on RoundCube so that I thought all my folders had been deleted! Now honestly folks: that kind of functionality is COMPLETELY INSANE!!!
Another problem with IMAP is that everything exists twice. You have to download your email text and attachments before you can read them and you have to upload the same before you can send them. This lengthens the mailing process.
Webmail may be less responsive and less sexy than Outlook or Thunderbird but it has some great advantages over those fast POP and IMAP clients:
The data exists in only ONE place. You read it direct from that place and you send it from that place, (except for attachments that exist elsewhere and need to be uploaded). You don't need to upload and download from the server, it's already there!
You can access your emails from any computer: Mac, Windows, Linux or whatever, all you need is an internet connection and a compliant browser.
Yes, the death knell has sounded for standalone email clients. IMAP has been a last desperate attempt to avoid the inevitable but it is bad data storage theory and doesn't really work.
Push mail looks like a solution, especially for small convergent devices that don't have the screen real estate to implement a full scale browser, but I'm afraid it has been hijacked by rogues and idiots. The ideal solution here is a mobile app supplied by your cloud host. Gmail provide such an app but they are verboten. It is unlikely that RoundCube or SquirrelMail or any other volunteer vendor will produce such an app for Symbian or iPhone in the foreseeable future but one can always hope. In the meantime, the only answer for small screen cell phones is to make the best you can of your supplied IMAP client. Sad, but that's life in the free market.
Having decided on a webmail solution and ruled out using either of the great data mining giants and assuming you don't want to pay extra your choice is either your ISP or your webhost. If you have a webhost it's a no brainer that you will go with them. You then have a choice of various clients of varying functionality and attractiveness. My host offers Squirrel Mail, RoundCube and The Horde.
Personally I like RoundCube: it's open source, not too shabby and is constantly being improved.
One final thought on the matter of how to backup your thousands of emails acquired over the years. You can backup any cloud storage email repository to your local hard disk by installing an IMAP client and synchronising ALL the folders. You can then store the data as you wish (provided you know where the client puts it). This DOES work, but it is tiresome and one is always in doubt as to whether the syncro REALLY got all the emails... If you use your webhost you can simply go into the file manager and copy the lot straight down to Earth! Simple!

Warren Mars - July 17, 2010